Pere Portabella, Embajador de Ecozine 2017, cede el testigo a la realizadora granadina Nocem Collado.
Nocem nació en Granada y desde muy joven, su pasión por la imagen, los viajes y la antropología, ha hecho que desarrolle su actividad profesional como directora de documentales, realizadora, fotógrafa y colaboradora de revistas en la que escribe sobre la situación de la mujer en los países por los que viaja.
Ha recorrido prácticamente en su totalidad el continente asiático. De esos viajes han surgido varias exposiciones de fotografías destacando "Mujeres en la Ruta de la Seda", "Miradas de Islam", y "Yemen, la Arabia Feliz".
Su primer documental "Cartografía de la soledad" (2011) ha sido seleccionado en múltiples festivales de cine internacional y fue reconocido como uno de los mejores documentales europeos en Hamburgo, Cambridge o Bilbao.
Su segundo documental "La mujer y el agua" (2013) coincide con el año que fue elegido por las Naciones Unidas como el año de la cooperación en la esfera del agua.
Tiene una textura más poética pero sigue siendo un alegato reivindicativo sobre los derechos de la mujer.
Este documental gano diversos premios en festivales internacionales, entre ellos en el festival Espiello y Ecozine, y luego posteriormente ganó el premio a mejor documental por la Green Film Network, la red más grande de festivales de cine enfocados en las temáticas socio-ambientales.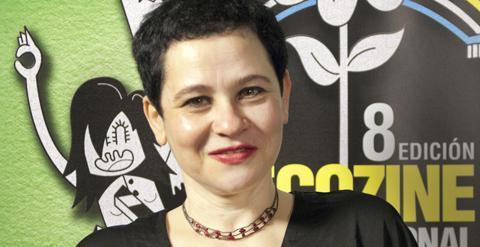 Pere Portabella, our Ambassador in 2017, gives way to the director Nocem Collado.
Nocem was born in Granada and from a very young age, her passion for the image, travel and anthropology, has made her develop her professional activity as a documentary director, filmmaker, photographer and magazine collaborator in which she writes about the situation of women in the countries where you travel.
She has traveled almost all of Asia. From those trips have emerged several photo exhibitions highlighting "Women on the Silk Road", "Looks of Islam", and "Yemen, Happy Arabia".
His first documentary "Cartografía de la soledad" (2011) has been selected at many international film festivals and was recognized as one of the best European documentaries in Hamburg, Cambridge or Bilbao.
His second documentary "Women and Water" (2013) coincides with the year that was chosen by the United Nations as the year of cooperation in the field of water.
It has a more poetic texture but it is still a claim for women's rights.
This documentary won several awards at international festivals, including the Espiello and Ecozine festival, and then later won the award for best documentary by the Green Film Network, the largest network of film festivals focused on socio-environmental issues.
http://www.publico.es/culturas/embotellan-agua-y-venden-mentiras.html
http://arevista.visionmedia.es/2014/06/entrevista-con-nocem-collado-pasion-por-la-imagen-los-viajes-y-los-derechos-de-la-mujer-por-joel-jardines/
https://www.lamarea.com/2015/05/10/nocem-collado-el-capitalismo-necesita-al-patriarcado-para-perpetuarse-y-destruirnos/
https://www.nodo50.org/xarxafeministapv/?+El-documental-espanol-La-mujer-y+
https://www.youtube.com/watch?v=PPmaCG0q1wc