España, 2016. 30 min. Inglés. V.O.S.E.
Dirección y guión: José Prieto / Leonardo Llamas
Producción: José Prieto / Leonardo Llamas
Edición: José Prieto
Sinopsis:
Ahmed, Halid e Ismaeel, inmigrantes de la minoría dagomba de la Región Norte, viven en Agbogbloshie, Accra (Ghana), uno de los lugares más contaminados del mundo y destino de dispositivos electrónicos inservibles de los países desarrollados.
Ahmed, Halid and Ismaeel are immigrants from the Dagombe minority in the Northern Region who live in Agbogbloshie (Ghana), one of the most polluted places on Earth and final destination of useless electronic devices from developed countries.
Bio: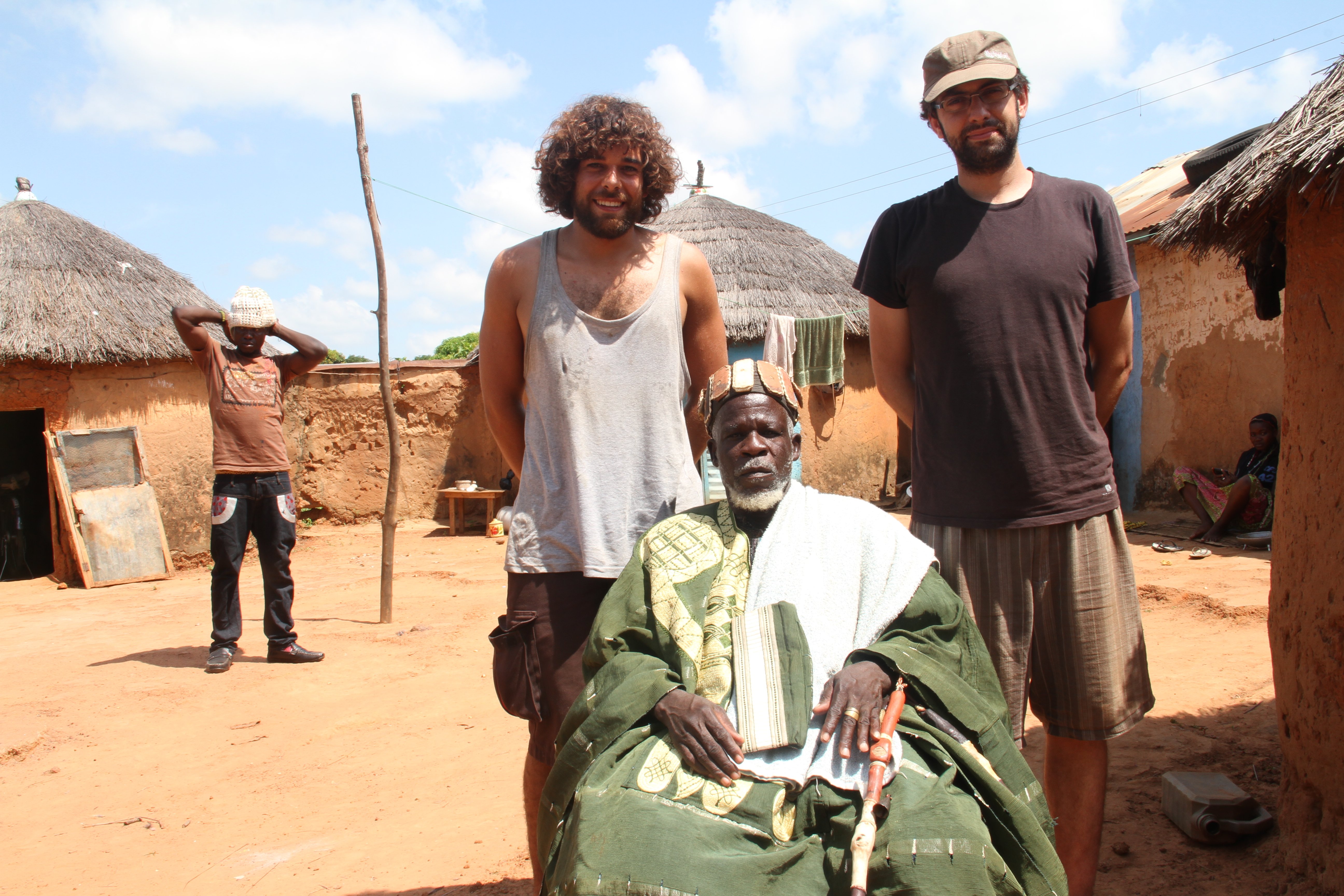 José Prieto (nacido en 1985) es licenciado en Lengua y Literatura Inglesa por la Universidad Complutense de Madrid, posee un Master en Traducción Audiovisual de la Universidad Autónoma de Barcelona y un título en Fotografía e Imagen Digital en el Colegio Nacional de Arte y Diseño De Dublín.
Desde 2011, trabaja para el Festival de Cine de Derechos Humanos de Barcelona como responsable del Departamento de Video y Subtitulado, editando videos oficiales y coordinando un grupo de 40 personas de profesionales, estudiantes y voluntarios en la traducción y subtitulado de todas las películas finalistas y, desde 2016, como Director de Producción del mismo festival.
Leonardo Llamas (nacido en 1986) es licenciado en Arquitectura por la Universidad de Navarra. Ha trabajado en varios proyectos de restauración utilizando materiales de construcción desperdiciados para construir centros sociales en varios pueblos de toda España.
Trabajó para una ONG durante 2 años como director del sitio en la construcción de una escuela primaria y un hospital en Ghana.
"En el otro lado de la tecnología" es su primera película.
José Prieto (born 1985) is a graduate in English Language and Literature from the Complutense University of Madrid, holds a MA in Audiovisual Translation from the Autonomous University of Barcelona, and a degree in Photography and Digital Imaging at the National College of Art and Design of Dublin.
Since 2011, he works for the Human Rights Film Festival of Barcelona as the head of the Video and Subtitling Department, editing official videos and coordinating a group of 40 people of professionals, students and volunteers in the translation and subtitling of all finalist films, and since 2016 as Director of Production of the same festival.
Leonardo Llamas (born 1986) is a graduate in Architecture from the University of Navarra. He has worked in several restoration projects using wasted construction material to build social centres in several villages across Spain.
He worked for a NGO for 2 years as the site manager in the construction of a primary school and a hospital in Ghana.
"At the Other Side of Technology" is their first film.